Hearty and Tasty Meals at Traditions of Cross Keys
Tastily (and nutritiously) prepared meal options are presented on the menu three times a day, seven days a week and features something to satisfy everyone's palate. Our chef and kitchen staff uses fresh ingredients to tantalize your taste buds. Relish your meal in our beautiful, bright dining area to the sounds of soft music and good conversation. We know that taste is important too, which is why our chef works with our residents to offer the foods they crave. The chef will also work with special diets and recreate your personal recipe for the whole community to enjoy.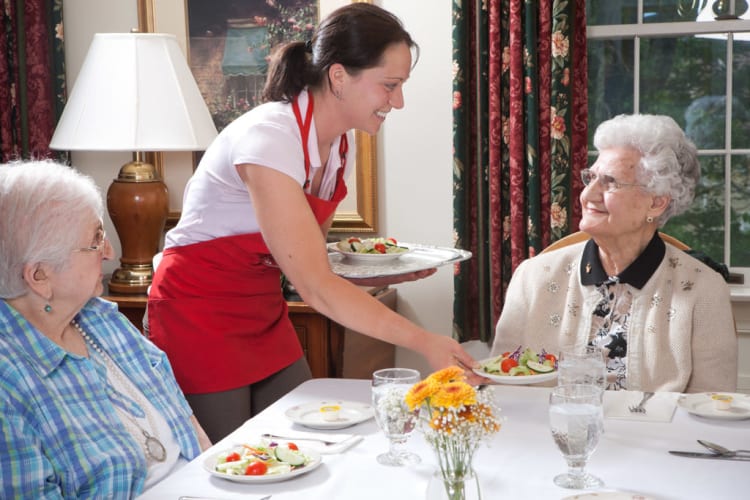 All Day Dining in Personal Care
All Day Dining will allow you to enjoy your meals on your schedule not ours.  Whether you like to sleep in or have dinner early, our dining room will be there with a wide variety of choices for you from 8am to 6 pm daily. Feel free to come on in for a lunch date with your friends or maybe for a fresh cup of coffee and a good conversation.
Living … with a little assistance